Automatic Toothpaste Squeezer Dispenser With +5 Toothbrush Holder Set Rack Stand
Price

RM5.30

RM12.50

Product SKU
ATD1
Size (L x W x H)
16 cm x 11 cm x 8 cm
Availability
In Stock
Quantity
Description
Highlight
Automatic Toothpaste Squeezer without batteries
Squeeze toothpaste with one touch
No more wasted toothpaste
Comes with a handle which can place 5 toothbrush
Durable ABS + FDA Approved Food-Grade Silicone plastics material
Eco friendly and non - toxic
Size: 16 x 17 x 3.5 cm
Suitable for standard size toothbrush and maximum of 100gram toothpaste only
Installation guide:
1. Peel off the stick paper and mount it onto wall or mirror
2. Remove the front cover of the Automatic Toothpaste Squeezer and place the toothpaste tube in the pump tightly
3. Peel off the stick paper and mount the toothbrush holder onto wall or mirror
The toothbrush holder keeps the toothbrush clean and organized. It can hold up to 5 toothbrush and keep the toothbrush away from air pollution.
Remember to take out the pump and trigger periodically to rinse for hygienic purposes!
Note: Clean the Automatic Toothpaste Squeezer with dip it in warm water for 2 hours, then clean it with soft brush.
Don't use cleaner or chemical medicine which is harmful for health.
Package do not include toothpaste or tooth brush.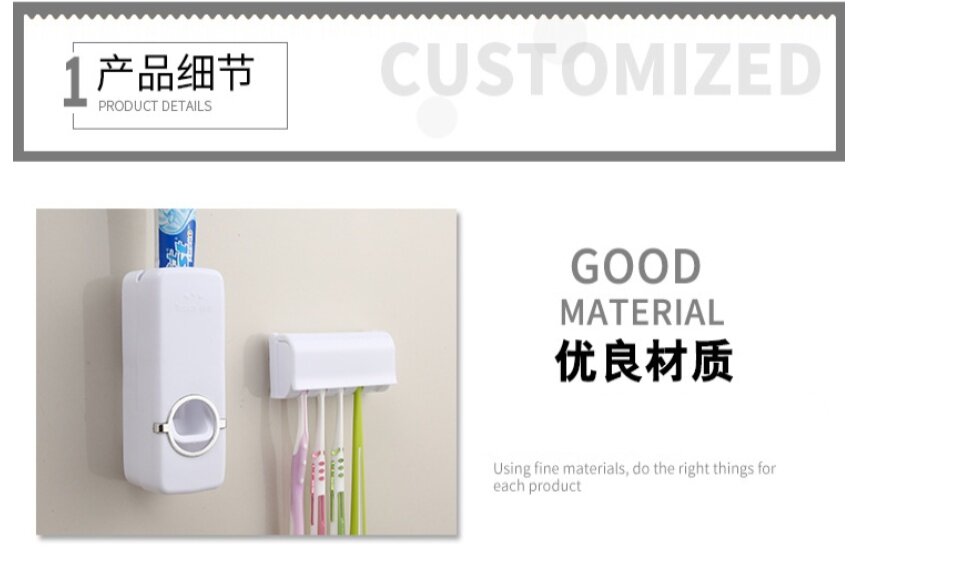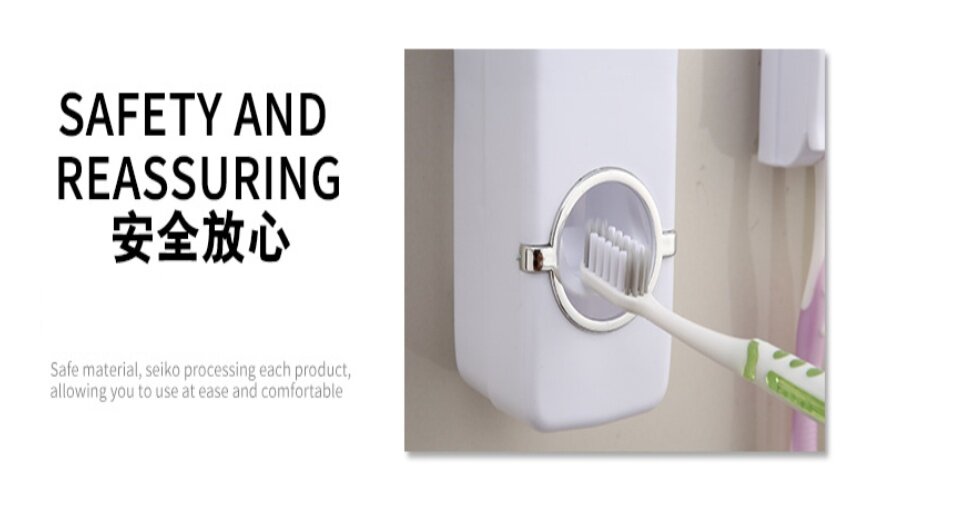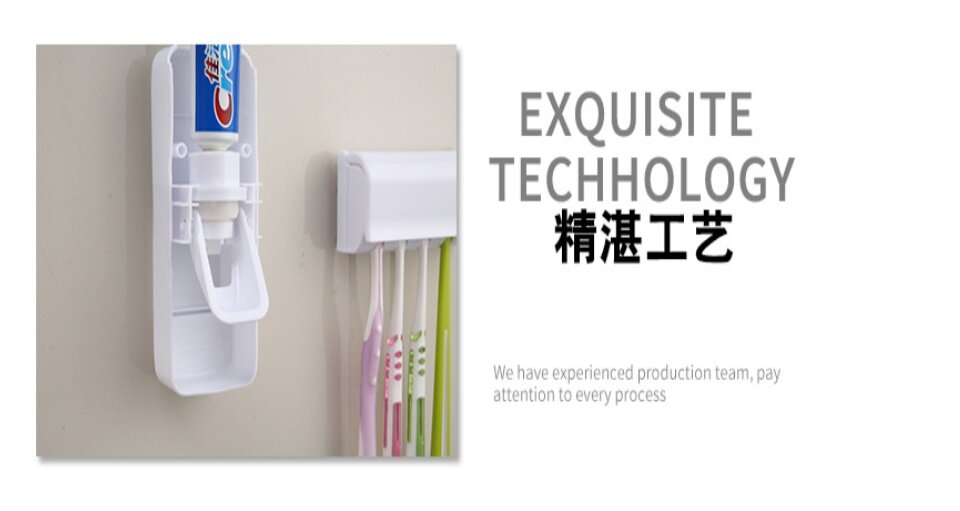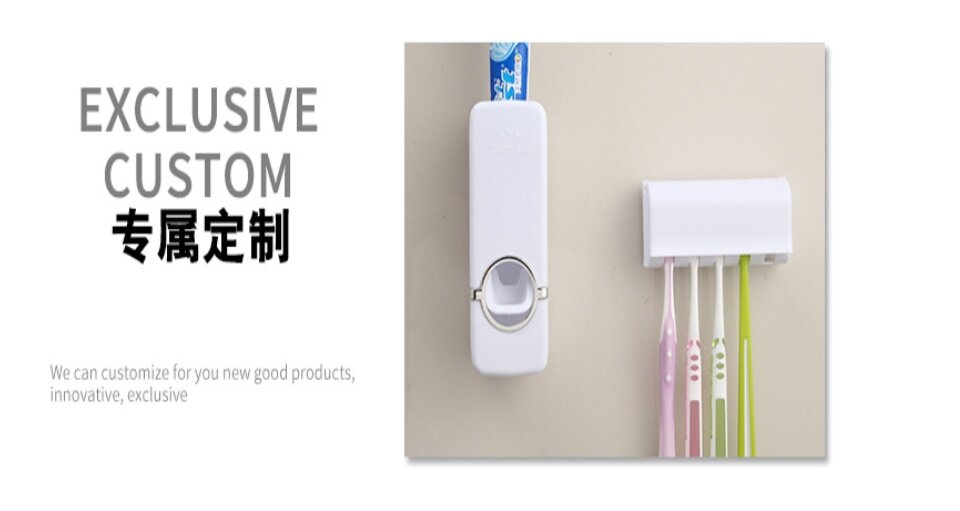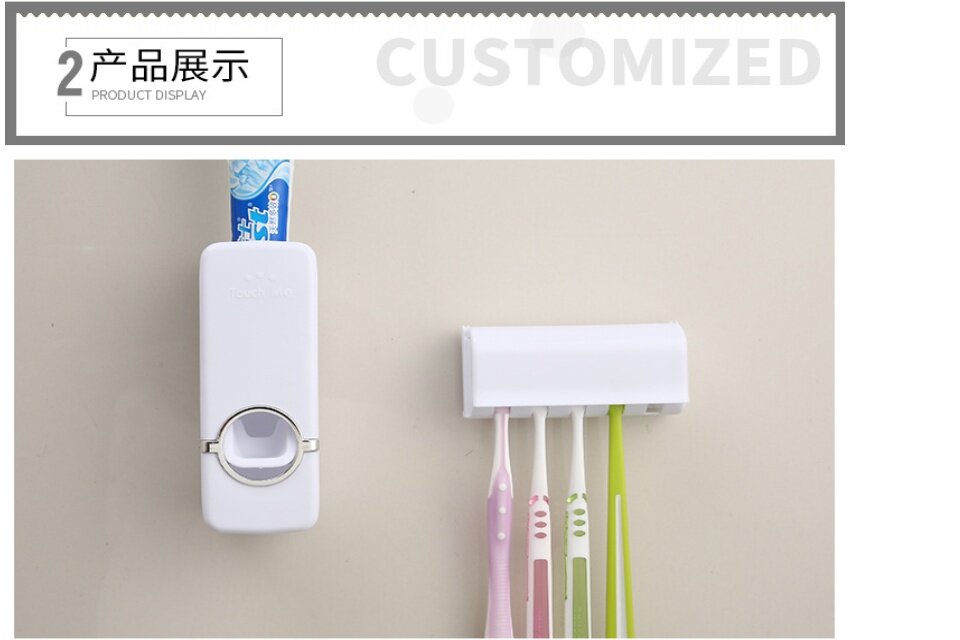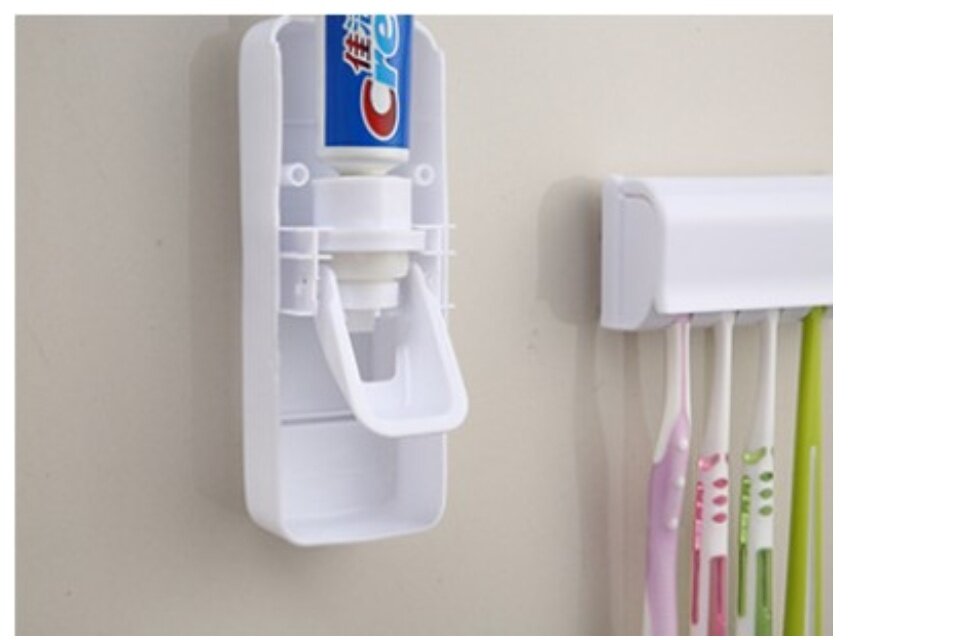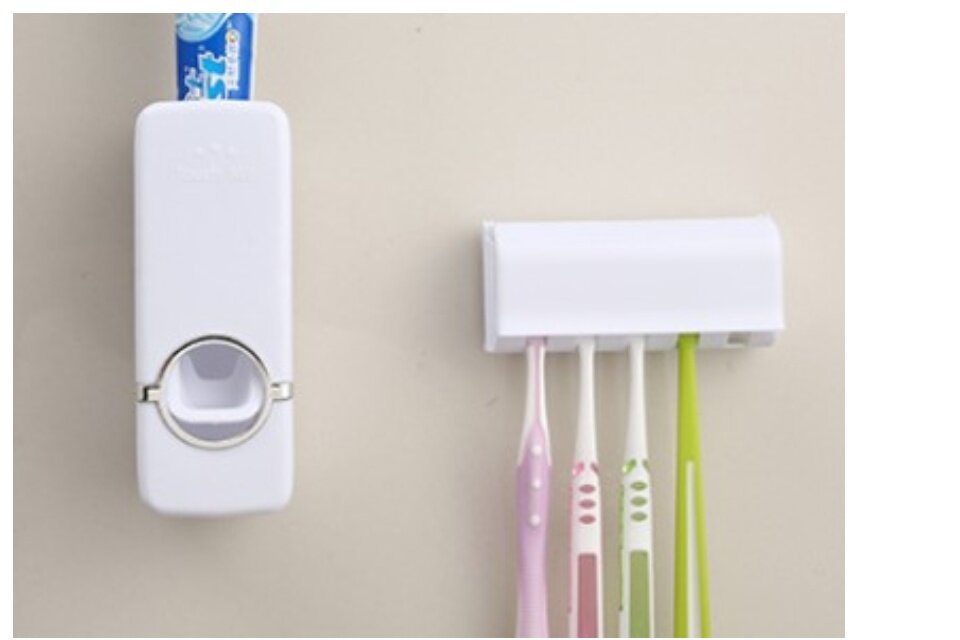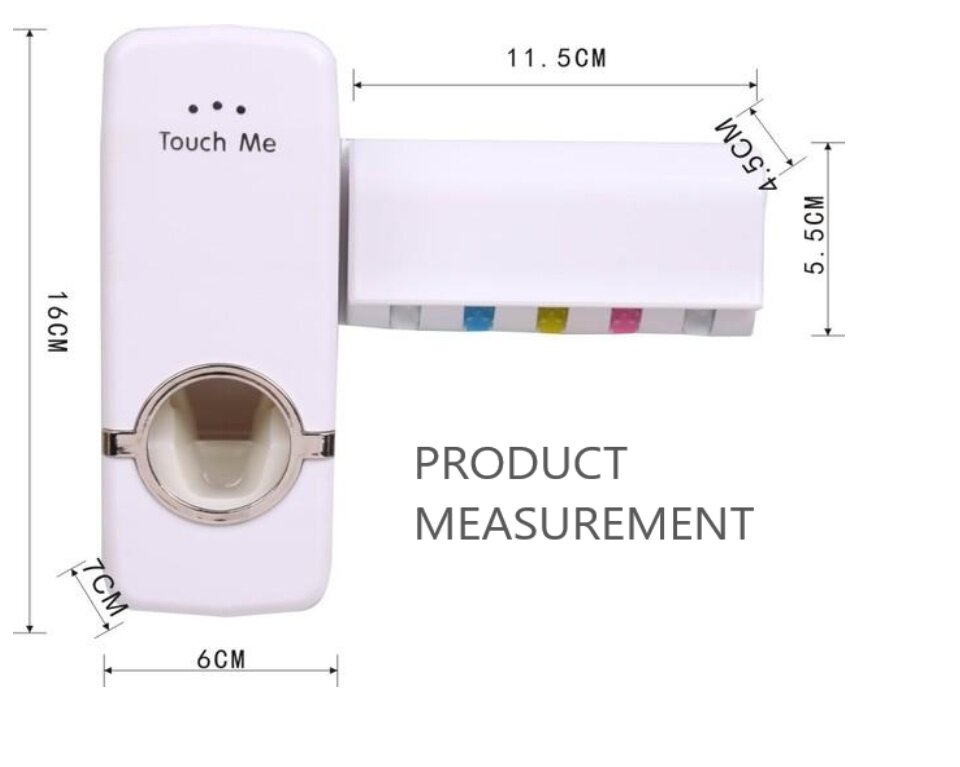 What's in the box
1 Set Automatic Toothpaste Squeezer + Toothbrush Holder